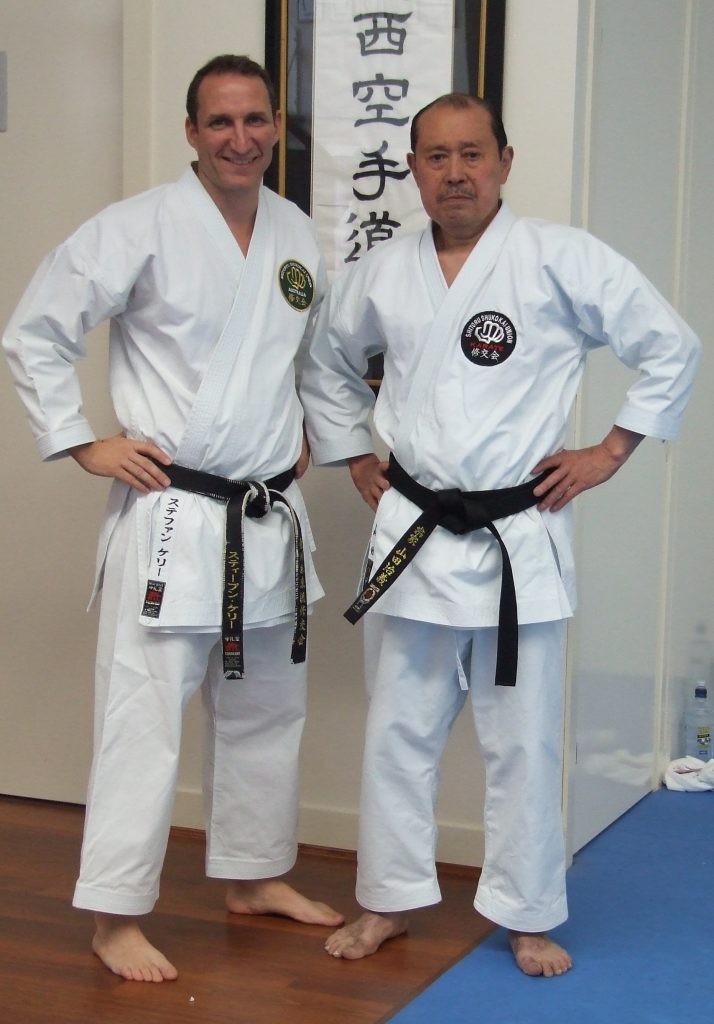 The SHITO-RYU SHUKOKAI UNION Oceania is led by Chief Instructor and Australian National Kata Coach Shihan Stephen Kelly, 7th Dan, Kyoshi. Its headquarters is located in Brisbane, Queensland, where Mr. Kelly resides.
Since its inception the Shitoryu Shukokai Union Oceania has grown to include affiliates from Victoria, NSW, Canberra and New Zealand. Member countries of the Union are also spread throughout Europe, America and Asia.
SSU- Oceania are specialists in traditional karate, with our instructors being past and present State and National Coaches, in both Kata and Kumite, with the Australian Karate Federation who have produced many state, national and international champions. Chief Instructor, Shihan Stephen Kelly is the current National Kata Coach.
SSU-Oceania organises and participates in many local, national and international events and tournaments thought out the year. We have regular visits for training and competing together with our Japanese masters and friends from all over the world. Hanshi Ishitobi Shihan and other Japanese masters and teams regularly visit to share their knowledge.